Effects of Dietary Supplementation of Banana Peel on Performance Traits, Carcass Characteristics and Serological Parameters in Broiler
Keywords:
Banana peel, carcass characteristics, Serological parameters, growth performance, Feed costs
Abstract
The purpose of this research was to investigate the safe amounts of banana peel inclusion in chicken diets and to examine the impact on broiler performance, carcass features, and serological markers. A total of 400 Cobb500TM day-old broiler chicks were split among four treatments, each with 100 birds. Each group was then subdivided into five duplicates, each with 20 birds. T8 was given a normal control diet with antibiotics (Enramycine 0.3 grammes/Kg), T9 was given a baseline diet without antibiotics, T10 was given a basal diet with maize 2% replaced by banana peels, and T11 was given a basal diet with maize 4% replaced by banana peels. Data will be analyzed under a complete randomized design through one-way ANOVA using SPSS. The body weight, feed intake and FCR manifested significant improvement in the T11 group in comparison with the control. Moreover, serum HDL, dressed weight and giblet weight results were found significant in treatment groups as compared to the control. The serum LDL concentration and cholesterol were significantly lowered in T10 and T11 as compared to the control group. Hence, banana peel supplementation as a replacement for corn in a broiler diet can support normal broiler growth and performance and can also lower the cost of feed efficiently.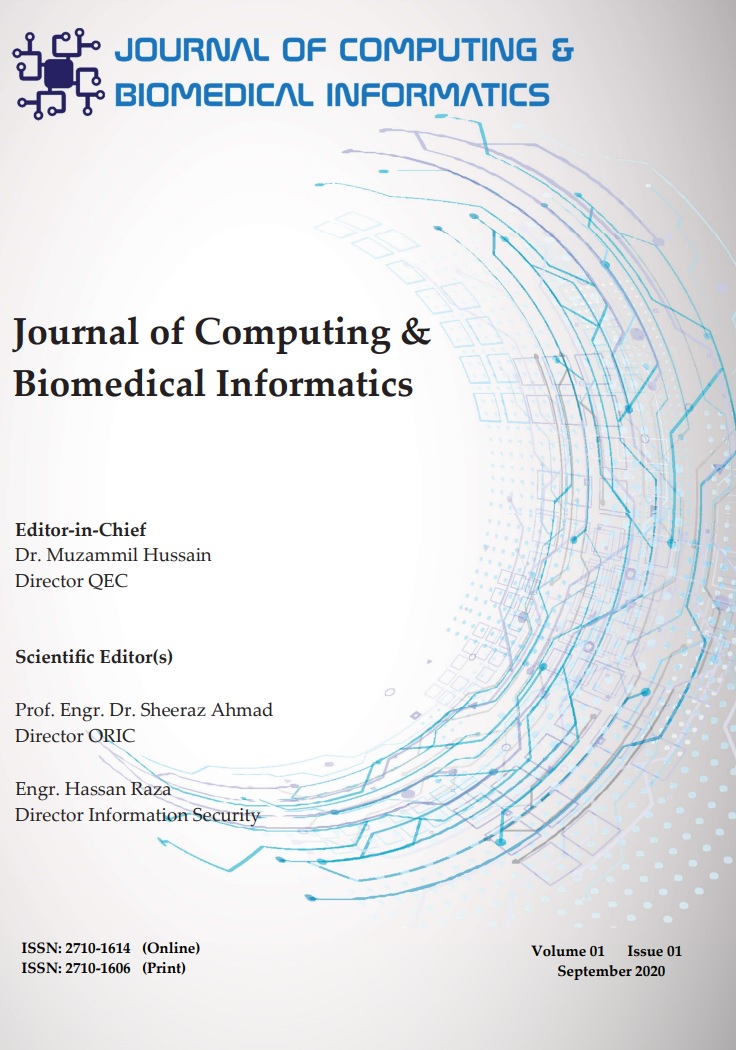 Downloads
How to Cite
Ojas Prakashbhai Doshi, Biswaranjan Senapati, Abdul Majid Soomro, Abdelhamid Zaidi, & Awad Bin Naeem. (2023). Effects of Dietary Supplementation of Banana Peel on Performance Traits, Carcass Characteristics and Serological Parameters in Broiler. Journal of Computing & Biomedical Informatics, 4(02), 150–159. Retrieved from https://jcbi.org/index.php/Main/article/view/150
License
This is an open Access Article published by Research Center of Computing & Biomedical Informatics (RCBI), Lahore, Pakistan under CCBY 4.0 International License