Elementary School Teachers' Perception about National Professional Standards and its Implementation in District Multan
Keywords:
National Professional Standards, Teachers Training, Elementary level
Abstract
The study's primary goal was to assess how district Multan's elementary school teachers feel about the National Professional Standard. The Ministry of Education (MoE) approved the National Professional Standards (NPS) on February 23, 2009, with assistance from USAID in the Strengthening Teacher Education Programme (STEP). Data was collected from 234 elementary school teachers selected through random sampling technique. Survey design of research was used to collect the data. Questionnaire was employed as tool to explore the teachers' perception about the NPS. The collected data were tabulated and analyzed through mean, standard deviation and T-test by using SPSS (Statistical Package for Social Sciences). It was found that majority of the teachers were aware of the NPS and they possessed necessary subject matter knowledge and knowledge of assessment and pedagogical skills. It was recommended that continuous professional development trainings should be conducted, especially when new content is introduced.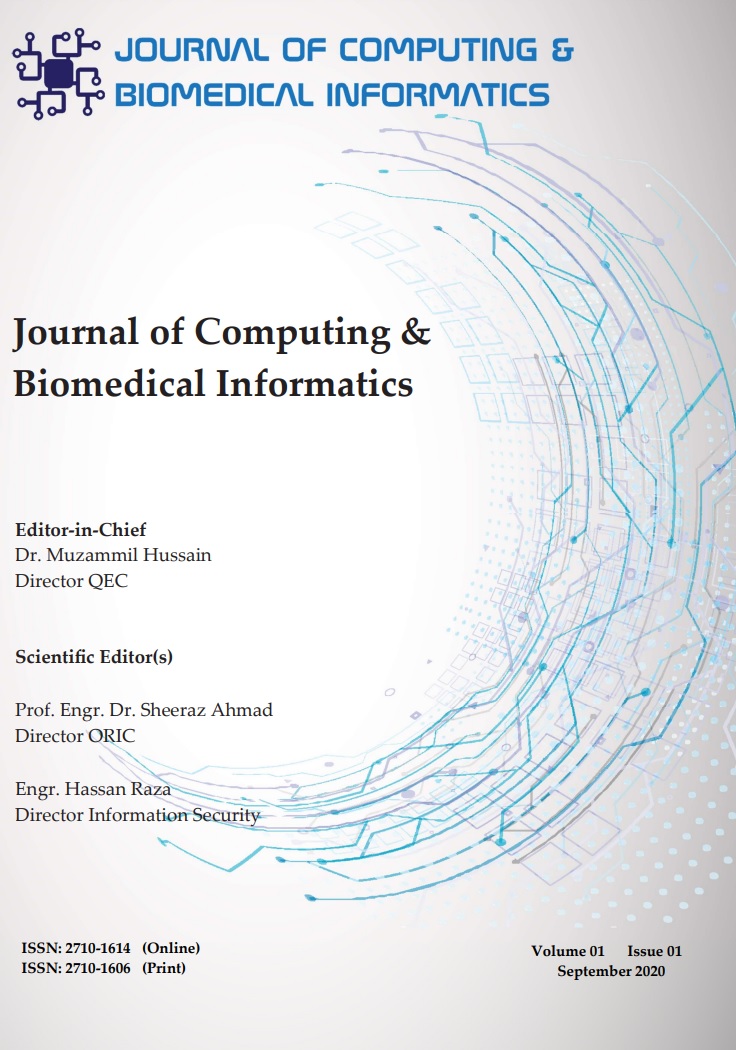 Downloads
How to Cite
Sobia Tasneem, Marium Hussain, Abdul Jabbar Bhatti, Humera Rafiq, Muhammad Akram Shah, & Amna Ayoub. (2023). Elementary School Teachers' Perception about National Professional Standards and its Implementation in District Multan. Journal of Computing & Biomedical Informatics, 5(01), 382–390. Retrieved from https://jcbi.org/index.php/Main/article/view/213
License
This is an open Access Article published by Research Center of Computing & Biomedical Informatics (RCBI), Lahore, Pakistan under CCBY 4.0 International License