Cyber Threats Prediction Model using Advanced Data Science Approaches
Keywords:
Machine Learning, Network Security, Cyber Threads, Data Science, Prediction Model
Abstract
In the era of technology and the widespread use of the internet, internet users' data and personal information are more at risk. Among various cyber-attacks, DDOS is one of the most dangerous cyber-attacks, which uses single or multiple victims for the unavailability of resources on a small and large scale. The amount and intensity of cyber attacks are also increasing gradually with increasing internet usage. So, defensive strategies are also built with time to protect a network and network devices from many breaches and attacks attempted by many cyber terrorists. Instead of traditional defense mechanisms, data science makes it impressive and easy to predict and detect cyber attacks. This study proposed a data science-based prediction model using a substantial dataset CICDDOS2019. In this research, different models of Machine Learning, e.g., Decision Tree, Random Forest, SVM, and Naïve Bayes, are applied after making this dataset clean and considering the best relevant features for getting maximum accuracy to detect and predict the cyber threats.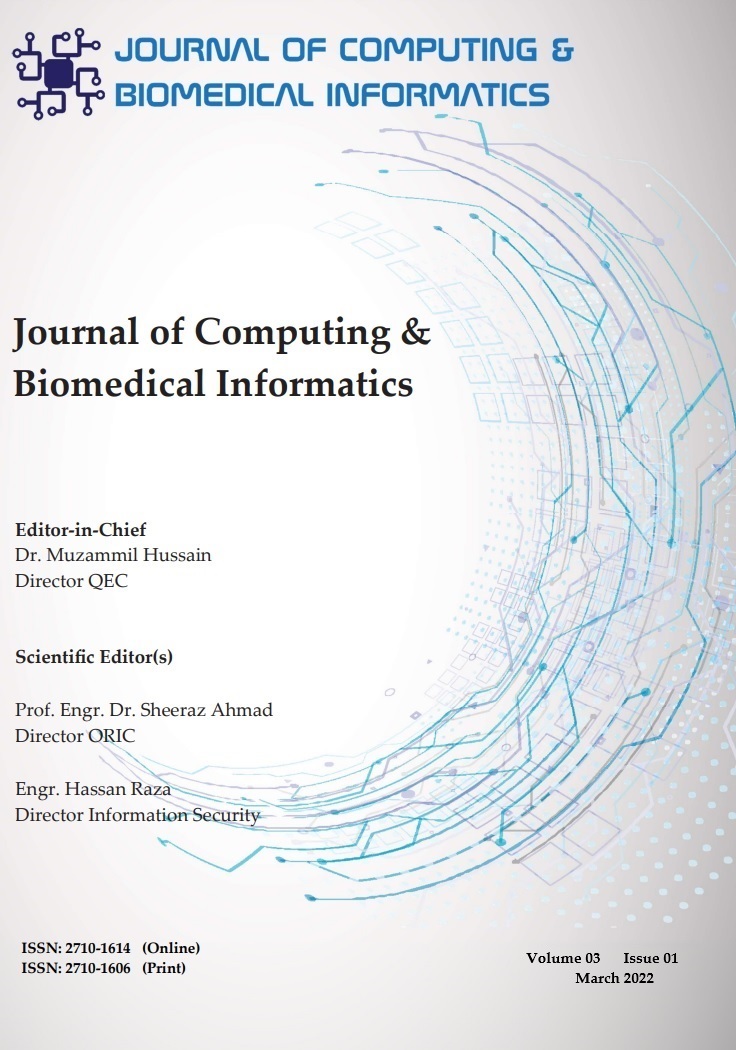 Downloads
How to Cite
Muhammad Arslan Ajmal, Muhammad Imran, Muhammad Asif Raza, & Ali Raza. (2022). Cyber Threats Prediction Model using Advanced Data Science Approaches. Journal of Computing & Biomedical Informatics, 3(02), 42–56. https://doi.org/10.56979/302/2022/52
License
This is an open Access Article published by Research Center of Computing & Biomedical Informatics (RCBI), Lahore, Pakistan under CCBY 4.0 International License