Early Detection and Classification of Rice Brown Spot and Bacterial Blight Diseases Using Digital Image Processing
Keywords:
Rice Leaf Brown Spot, Bacterial Blight, Convolutional Neural Networks, Deep Learning, Transfer Learning, Image processing, VGG19
Abstract
Rice (Oryza sativa) is an important food and a wonderful source of nourishment. It is important to Pakistan's economic development. It is ranked as Pakistan's second-most significant crop production region, behind wheat, with an estimated 2.31 million hectares. Each year, various diseases in Pakistan cause the loss of 40% of the rice harvest. Pakistan has received reports of numerous rice diseases, including Brown Spot and Bacterial Leaf Blight. In the farming area, rice illnesses have reduced crop productivity and cost money. The exploration system aims to identify disease symptoms on rice leaves. These disorders are first classified using image processing after identification. We take several pictures of both healthy and diseased leaves. Additionally, characteristics are extracted following image preprocessing. Images of the rice leaves are classified as either healthy or diseased. When infected, it recognizes and categorizes properly. The model's Inception v3 and VGG19 were used as classifiers. VGG19 outperformed with 97.94% accuracy.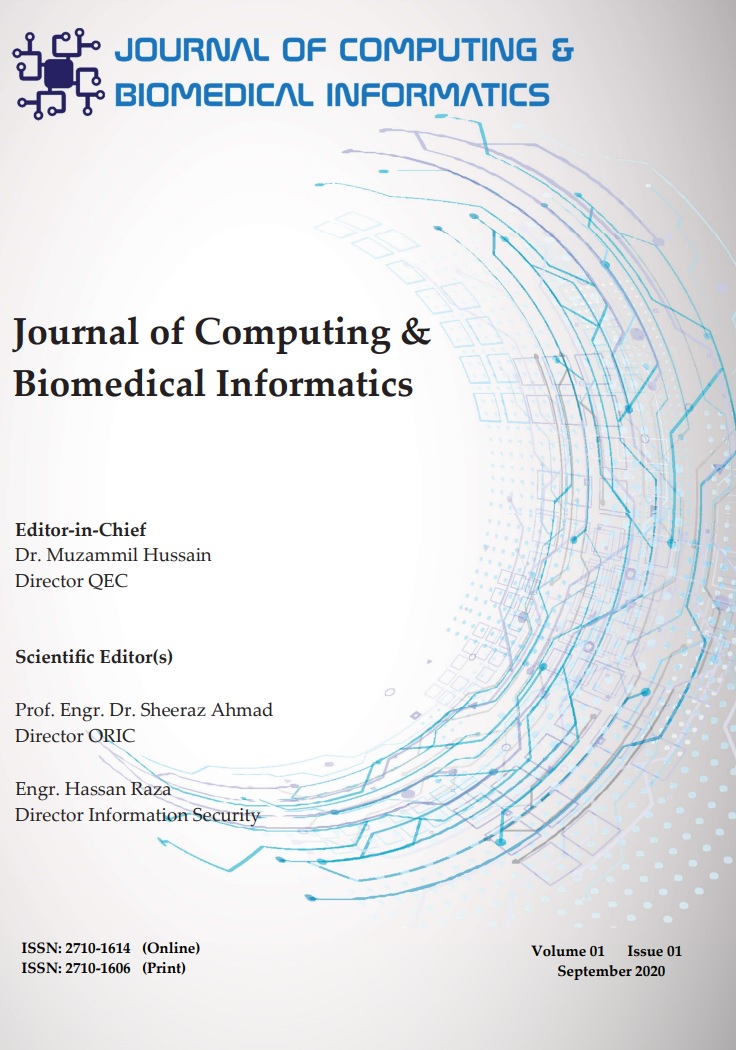 Downloads
How to Cite
Junaid Iqbal, Israr Hussain, Ayesha Hakim, Sami Ullah, & Hafiz Muhammad Yousuf. (2023). Early Detection and Classification of Rice Brown Spot and Bacterial Blight Diseases Using Digital Image Processing . Journal of Computing & Biomedical Informatics, 4(02), 98–109. Retrieved from https://jcbi.org/index.php/Main/article/view/119
License
This is an open Access Article published by Research Center of Computing & Biomedical Informatics (RCBI), Lahore, Pakistan under CCBY 4.0 International License