A Systematic Analysis for the Detection of Skin Disease Using Deep Learning Methodologies
Keywords:
Skin disease diagnose, Deep learning, , Convolutional neural network, Skin disease, Skin disorder
Abstract
Among the most common medical diseases is a skin disease, as the skin is the outermost layer of our body and can get affected more quickly. It is critical to combat this disease in its early stages and avoid the risk of it becoming life-threatening. Therefore, using the techniques of deep learning to identify skin diseases is necessary and has gained the attention of many researchers to work on it. In this review, we look at various efforts made by researchers to use deep learning technology to identify skin diseases. We provide a slight overview of skin diseases, including their types, skin disease datasets, and data preprocessing techniques. Then, we discuss the paradigm of deep learning and the well-known deep learning methods used by researchers for skin disease diagnosis. This study's main goal is to deliver a systematic literature review of skin disease detection based on deep learning methodologies used in recent research. As deep learning methodologies are well-known for providing more accurate results, our research observations also demonstrate that these methods for the skin disease image recognition system are better than dermatologists and several machine-based therapy strategies, as well as other classification methods.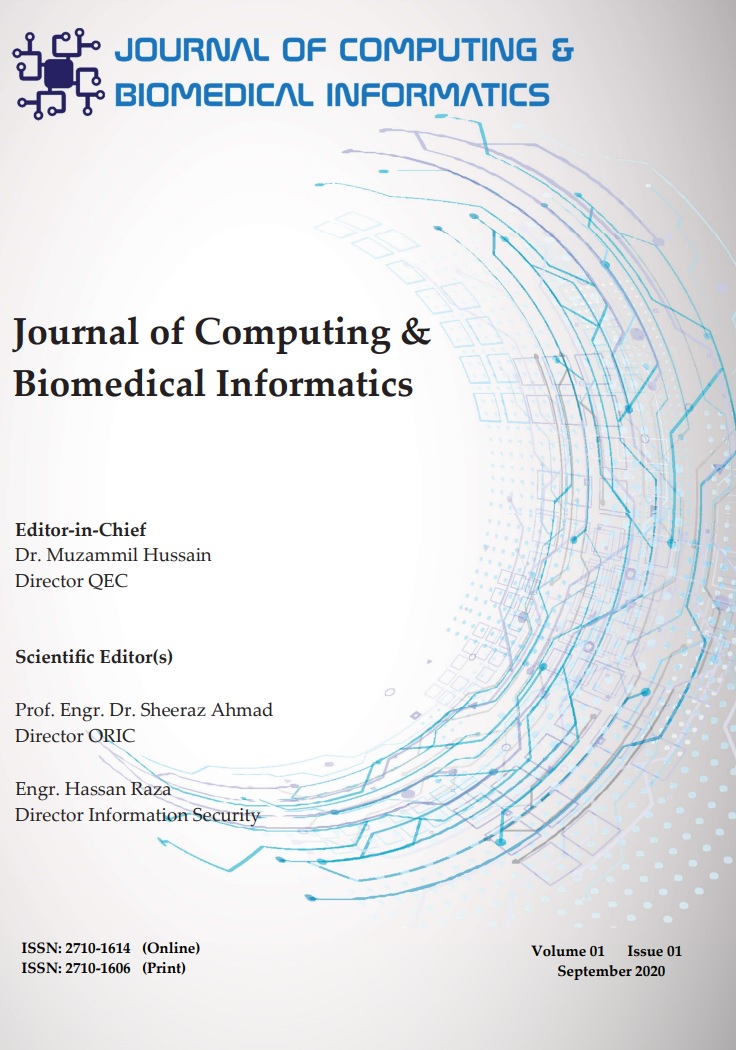 Downloads
How to Cite
Saad Rasool, Ali Haider Khan, Qaisar Rasool, Shahzad Abbas, Sayyid Kamran Hussain, & Abdullah. (2023). A Systematic Analysis for the Detection of Skin Disease Using Deep Learning Methodologies. Journal of Computing & Biomedical Informatics, 4(02), 66–75. Retrieved from https://jcbi.org/index.php/Main/article/view/120
License
This is an open Access Article published by Research Center of Computing & Biomedical Informatics (RCBI), Lahore, Pakistan under CCBY 4.0 International License