Transfer Learning for Image Classification of COVID-19 Using Chest Radiographs
Keywords:
Convolution Neural Network, Image processing, ResNet50, Transfer Learning
Abstract
Globally Health crisis has been arising after the flare-up of COVID-19 that enormously affect the routine, how people assess the world, and their daily life matters. Our perception is threaded by the evaluation of illness and the patterns of bearing COVID-19 symptoms. RT-PCR Real-Time Polymerase Chain Reaction is regarded as one of the most extensively used procedures for diagnosing Covid-19 illness. This strategy is deemed to be uneconomical in terms of both time and money. Moreover, there are high chances of false negatives in these testing kits. To cope with these issues, radiologists usually employ Chest X-Rays with Pneumonia infection for the early detection of Covid-19 diseases. However, the diagnosis of this disease through manual analysis is considered to be a time-consuming and costly task. Protection measures were put in place to stop the COVID-19 virus from spreading by isolating humans from the item, which is the polar opposite of human social interaction. What impact will the current outbreak have on machine learning in terms of global risks, social isolation, and physical along with cognitive threats? In this study, there is a significant need to apply machine learning algorithms that have already been taught to automate the entire diagnosis procedure to deal with the challenges highlighted. In this article, we use the Resnet-50 model on the COVID-19 dataset. Our Dataset contains 6,432 Chest-Xray images. The total number of images for Pneumonia is 4,273, 576 images are related to COVID-19 patients, and, the other 1,583 images are normal chest X-ray images. By using Resnet-50 our experiment result has shown outstanding accuracy as compared to other algorithms. Our proposed model(Resnet-50) has been able to detect patients related to COVID-19, and Pneumonia with 96% accuracy.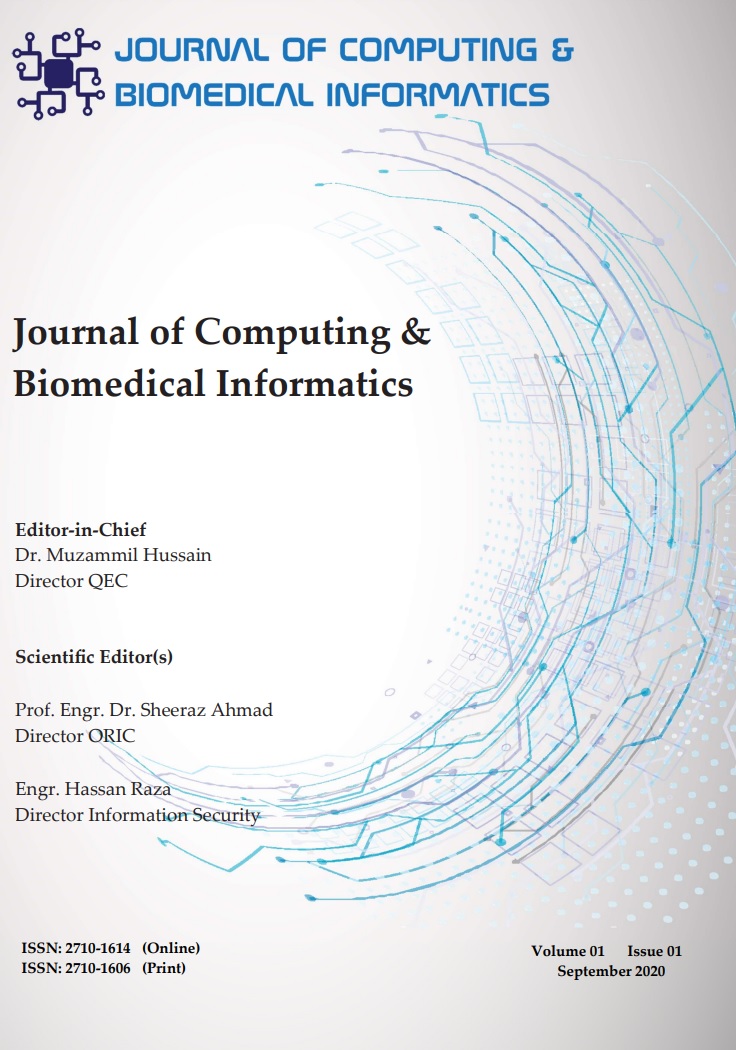 Downloads
How to Cite
Muhammad Ashad Baloch, Hamza Jabbar, Imran Khurshid, Abdul Majid Soomro, Sadaqat Ali Ramay, & Rana Kamran Ayub. (2023). Transfer Learning for Image Classification of COVID-19 Using Chest Radiographs. Journal of Computing & Biomedical Informatics, 5(01), 198–216. Retrieved from https://jcbi.org/index.php/Main/article/view/151
License
This is an open Access Article published by Research Center of Computing & Biomedical Informatics (RCBI), Lahore, Pakistan under CCBY 4.0 International License