Enhancing Crop Production and Water Conservation through IoT-Based Smart Irrigation Systems
Keywords:
IoT's, Moisture level of soil, Mobile Application, Temperature Sensor, Smart Framework
Abstract
One of the most varied economic sectors in our nation is agriculture. It is an important sector for food security, rural development, and economic growth, and it continues to play a critical role in supporting the livelihoods of millions of farmers in our country. The economy of Pakistan mainly depends on the agriculture sector. Water is used for agriculture to the tune of 80% of the total. By 2050, the global and Pakistani populations are expected to reach 9.6 billion and 403 million, respectively. Pakistan is also one of the top ten countries that are affected by a lack of fresh water. If we implement the smart irrigation system in the agriculture system during pandemics to get better crops. In this way, we enhance food production and save water easily. An IoT-based smart irrigation system can detect soil wetness and automatically adjust crop watering.   It maintains soil moisture levels so that crops are not harmed. The information from the soil sensors is collected by a microcontroller, which is then sent to the internet via a firebase. Firebase sends data to the mobile Application. Smart agriculture program helps to conserve natural resources such as land, water, and energy, and reduce the impact of agriculture on the environment. This can lead to a more sustainable and resilient food system, which is essential for national food security and the well-being of future generations.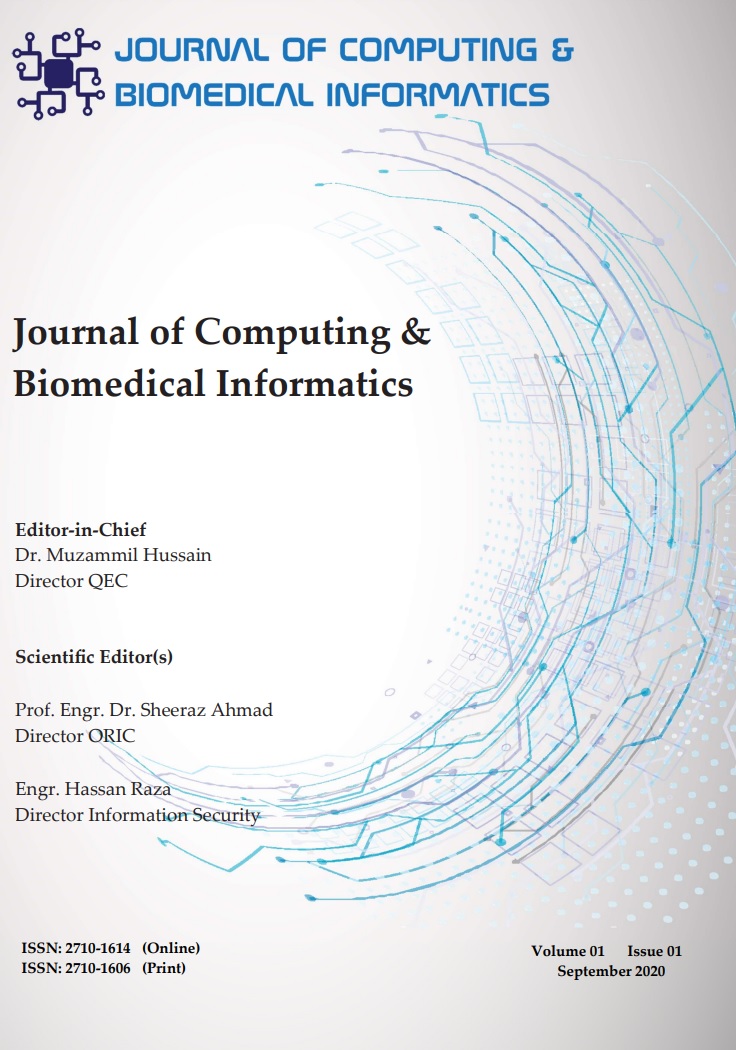 Downloads
How to Cite
Durdana Rehman, Muhammad Ahsan Jamil, Hafiz Muhammad Sanaullah Badar, Malik Daler Ali Awan, Muhammad Umar Chaudhry, & Nadeem Iqbal Kajla. (2023). Enhancing Crop Production and Water Conservation through IoT-Based Smart Irrigation Systems. Journal of Computing & Biomedical Informatics, 5(01), 96–104. Retrieved from https://jcbi.org/index.php/Main/article/view/175
License
This is an open Access Article published by Research Center of Computing & Biomedical Informatics (RCBI), Lahore, Pakistan under CCBY 4.0 International License