Increased Traffic Efficiency in Green Communication by using a New Load Balancing Technique
Keywords:
5G, CoMP, Wireless Communication, Load Balancing
Abstract
Remote control of critical infrastructure, vehicles, low latency, and mobile traffic speeds is the driving force behind the research in 5G networks. Deployment of an energy-efficient cloud radio access network (C-RAN) will be crucial to reduce electricity utilization and operating expense. This paper presents a novel method for load balancing based on the selection of dynamic points. This method emphasizes energy efficiency and quality output by minimum utilization of network utility grids. This proposed load-balancing approach tries to balance network services based on the base station (BS) coordination method in a cluster. Cel-sleep technology is intended to conserve energy by disconnecting weakly charged base stations (BS) in situations when traffic is low. The suggested CoMP algorithm for load balancing expertly manages resource allocation for new users and improves energy efficiency. System-level simulations show that the proposed design enables a scalable trade-off between radio efficiency and energy efficiency, reduces grid energy usage by 22%, and boosts the ES score by 32%.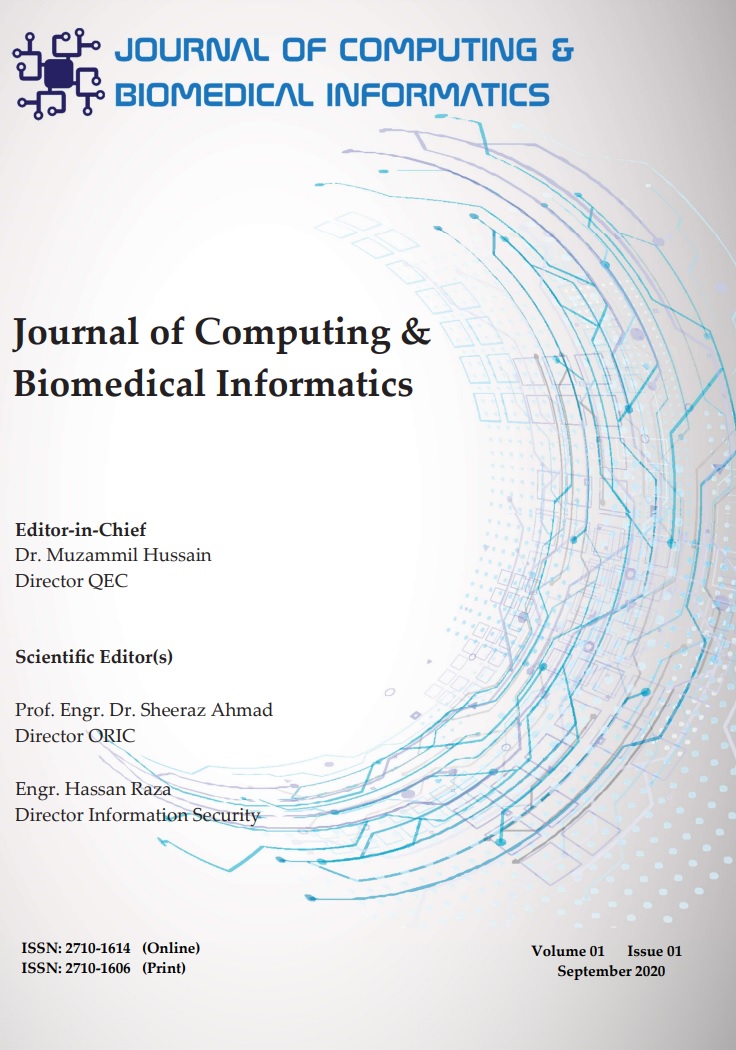 Downloads
How to Cite
Muhammad Imran Ghafoor, Muhammad Rehan Tahir, Awad Bin Naeem, Abdul Majid Soomro, & Muhammad Yousouf Bashir. (2023). Increased Traffic Efficiency in Green Communication by using a New Load Balancing Technique. Journal of Computing & Biomedical Informatics, 5(02), 39–48. Retrieved from https://jcbi.org/index.php/Main/article/view/189
License
This is an open Access Article published by Research Center of Computing & Biomedical Informatics (RCBI), Lahore, Pakistan under CCBY 4.0 International License