Performance Evaluation of Gigabit Passive Optical Network (GPON) in Various Network Topologies: A Comparative Analysis
Keywords:
GPON, Network Topologies, Comparative Analysis, Gigabit, Optical
Abstract
This study is about the assessment of Gigabit Passive Optical Network (GPON) in various organization topologies, including the ring, star, and tree geographies, which can be assessed by numerous elements like idleness, throughput, and versatility. This analysis intended to recognize the geography that gives the best execution to GPON arrangements. Giving the "triple play" administrations in which sound, video, and high-velocity information access incorporates is a significant method for satisfying clients' popularity. GPON is a "future-based" innovation, with for all intents and purposes limitless data transfer capacity accessibility for an exceptionally minimal cost. Most optical access networks comprise a passive optical network (PON) among various clients to get to an organization. This paper gives the advancement of the utilization of GPON and its execution with various geographies and gives an outline of GPON guidelines for better execution. To accomplish and satisfy the rising requests of clients the world's unquestionable necessity is to move over to optical organizations. GPON is an uninvolved optical organization innovation with practically limitless transmission capacity accessibility at the least expense. Optical access networks comprise both neighborhood and wide region organizations to give availability at short and significant distance correspondence. The uninvolved optical organization (PON) is normally divided between various supporters by utilizing different organization geographies. GPON advancements have developed over the long haul to fulfill the developing needs for rapid availability and the eventual fate of the world. In the ongoing execution, the upstream frequency of 1310 nm and downstream frequency of 1490 nm is ordinarily utilized. These frequencies consider the productive transmission of information in the two captions. In any case, from here on out, the utilization of WDM (wavelength division multiplexing) in PONs is expected. WDM empowers various frequencies to be utilized simultaneously, consequently expanding the limit of the organization. The presentation assessment uncovered that the ring geography of GPON displayed the most reduced dormancy among the tried designs and gave the greatest execution. The information parcels in the ring geography followed a more limited way, bringing about diminished transmission delays.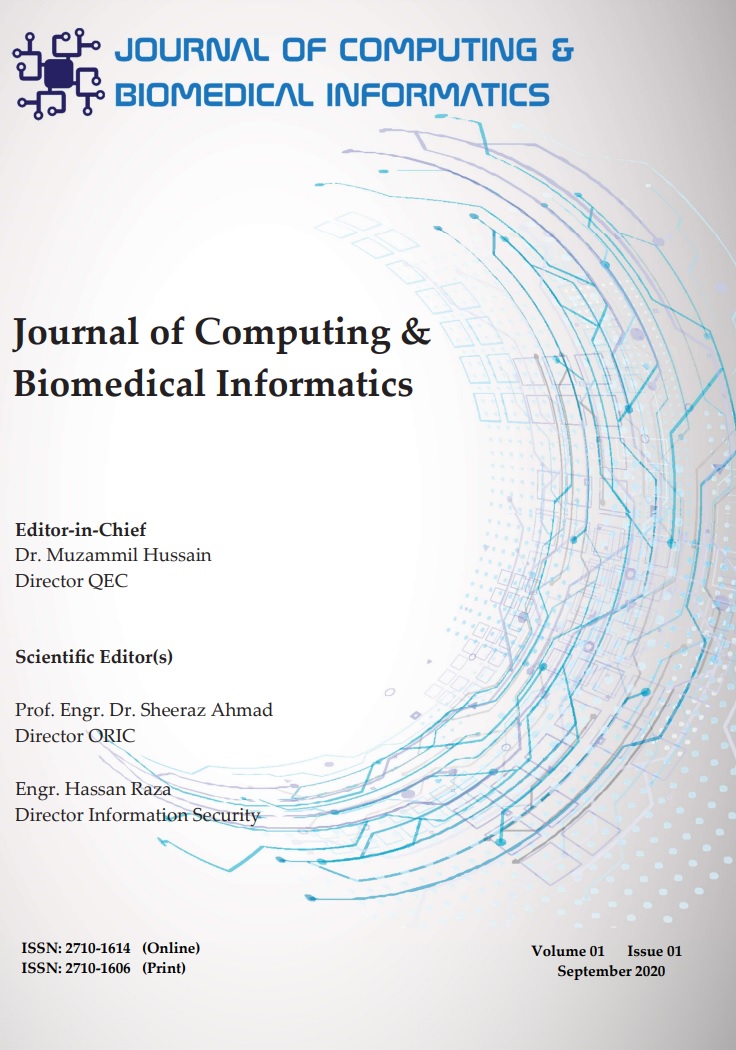 Downloads
How to Cite
Adil, Atif Raza Zaidi, Rabia Javed, Muhammad Asif Raza, & Muhammad Imran. (2023). Performance Evaluation of Gigabit Passive Optical Network (GPON) in Various Network Topologies: A Comparative Analysis. Journal of Computing & Biomedical Informatics, 5(02), 180–187. Retrieved from https://jcbi.org/index.php/Main/article/view/202
License
This is an open Access Article published by Research Center of Computing & Biomedical Informatics (RCBI), Lahore, Pakistan under CCBY 4.0 International License