Information Communication Technological Skills of Library Professionals Working in University Libraries of Khyber Pakhtunkhwa
Keywords:
Information Communication Technology, University libraries, ICT skills of librarians
Abstract
This study aims to identify availability status of Information communication technology (ICT) pre-requisite to librarians in University libraries of Khyber Pakhtunkhwa. Study in hand also examines perceived level of ICT skills and methods used by librarians to acquired ICT skill. The current study employed survey method approach. The data was collected from 73 Librarians working in 18 Public Sector Universities of Khyber Pakhtunkhwa, Pakistan. The response rate was 90 percent. The collected data was analyzed through descriptive statistics. Findings of the study shows that one or more computer (s) were available in each and every library of respondent.  Most of the respondents were enjoying internet facility; but some the respondents were not using e-mail services in their daily routine work. The data also revealed that most of the LIS professionals possess good skills of MS Office; however few senior professionals were not aware of this package.  Majority of the respondents have learned ICT skill through self-learning / online tutorial and friends / professionals colleagues. However some LIS professionals have acquired ICT skill through LIS Schools in Khyber Pakhtunkhwa. The results of the current study would be very helpful for the library professionals working in the university libraries when they are going to implement the ICT applications in their concerned libraries. The study in hand revealed the current ICT status in the university libraries of KP and provide helpful information to readers.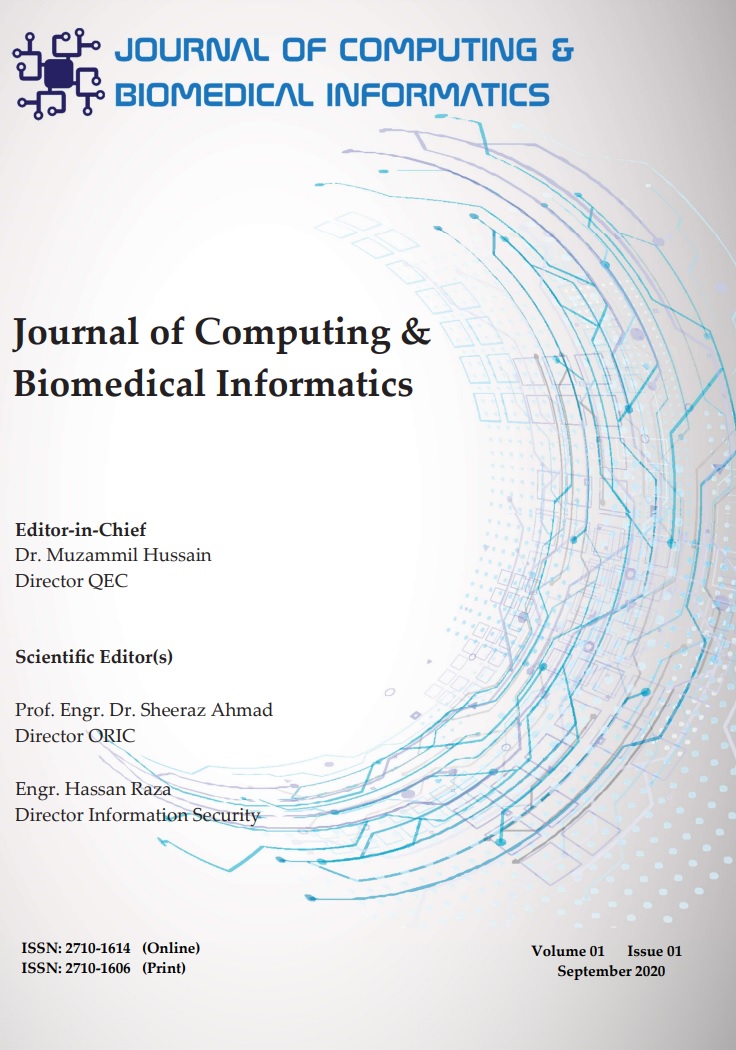 Downloads
How to Cite
Syed Arif Ali Shah, Zakria, & Aziz-ur-Rahman. (2023). Information Communication Technological Skills of Library Professionals Working in University Libraries of Khyber Pakhtunkhwa. Journal of Computing & Biomedical Informatics, 5(02), 188–194. Retrieved from https://jcbi.org/index.php/Main/article/view/258
License
This is an open Access Article published by Research Center of Computing & Biomedical Informatics (RCBI), Lahore, Pakistan under CCBY 4.0 International License