Object Detection and Recognition for Virtual Vision: Using Text-to-Speech Conversion Technique
Keywords:
Text recognition, Text to Speech, Object detection, Object Recognition, Blindness, and Visual impairment
Abstract
We see people with disabilities on a regular basis, and one of the most serious concerns is loss of sight or blindness. Blindness not only cause navigational issues for a person but also leads to the social challenges like readability. We are attempting to create a project that is inexpensive to common people who have lost their sight. To assist them in their everyday lives by providing them with a virtual vision to have a better real-life experience. It will also assist persons who are illiterate or unfamiliar with the area i.e., tourists and are unable to interpret the texts placed in front of them. Along with them, it can aid auditory learners, such as pupils, memorize notes in a unique way. The goal of our project is to support people in a variety of everyday chores by utilizing the benefits of a design. As a proof of concept, this project provides several examples of uses such as text recognition technology that can assist in reading from hard copy documents, sign boards, billboards etc., which will then be transformed to voice and audible to the user via ear buds. This research presents a developed prototype of a smart cane. The experimental results show an accuracy of 99.96%, an error rate of 0.0309%, and an average response time of 1.4 seconds.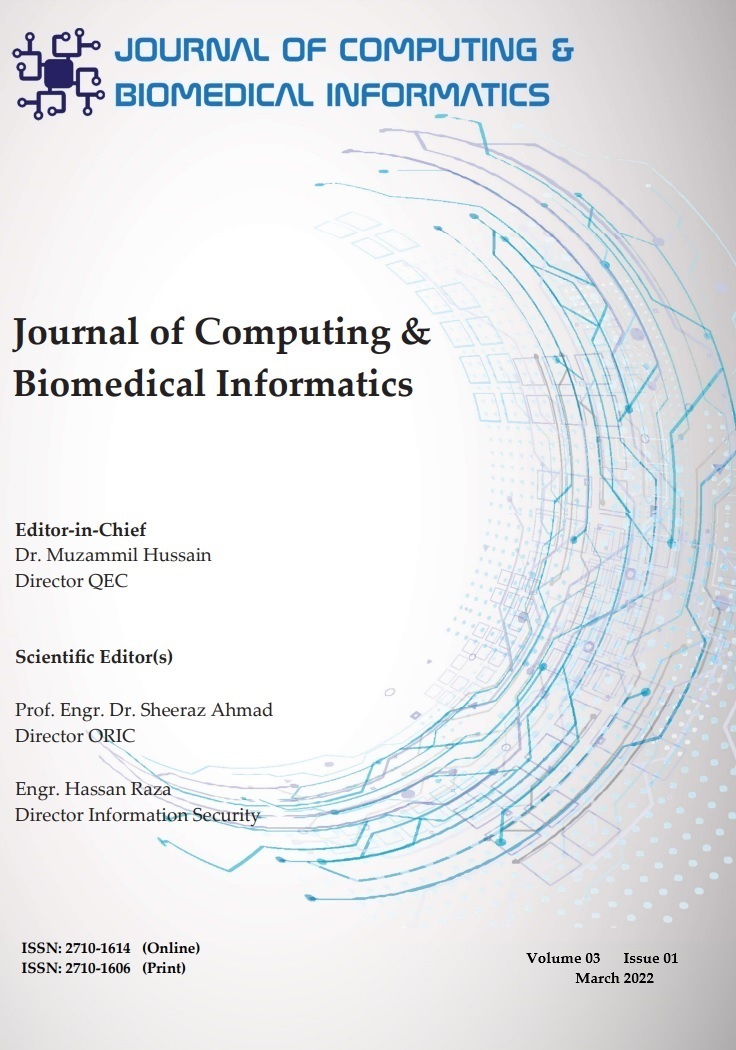 Downloads
How to Cite
Memoona Mushtaq, Muhammad Munwar Iqbal, Ayesha Mariam, Aatka Ali, & Muhammad Nabeel Asghar. (2022). Object Detection and Recognition for Virtual Vision: Using Text-to-Speech Conversion Technique . Journal of Computing & Biomedical Informatics, 4(01), 175–184. https://doi.org/10.56979/401/2022/82
License
This is an open Access Article published by Research Center of Computing & Biomedical Informatics (RCBI), Lahore, Pakistan under CCBY 4.0 International License