Accident Alert System of Vehicle and Life Security using IoT Devices and Image Processing
Keywords:
Location Tracking, GPS, GSM, Arduino, Road Traffic Accident, Vehicle
Abstract
In today's world, higher security deployments are needed, as the expansion of the transportation system has accelerated with time. Road traffic disasters have become a widespread problem in recent years. With the tremendous increase in traffic accidents, the fatality rate among people is quickly expanding. Whenever a mishap occurs on the roadways, it becomes a devastating situation for the victims. As an output result of the proposed model in this article, critical notification regarding the scene of an accident and car number was successfully sent to the pre-programmed number after determining the accident scene. The relevant contacts that were configured and added to the system successfully received an emergency message, providing the exact geographic coordinates of the accident scene. Following the receipt of the message, an audio call with a recorded voice was made to the pre-defined number. Moreover, Global Positioning System (GPS) was used to get the coordinates from the satellite. For this purpose, Global System for Mobile Communications (GSM) was utilized to attain the (GPS) coordinates in the event of an accident. Following on, the current location of an automobile through (GPS) was transmitted to certain contact details that were pre-programmed within the application. The system also reported the severity of the accident, as well as whether a vehicle collided with another vehicle or a disaster occurred to the vehicle itself.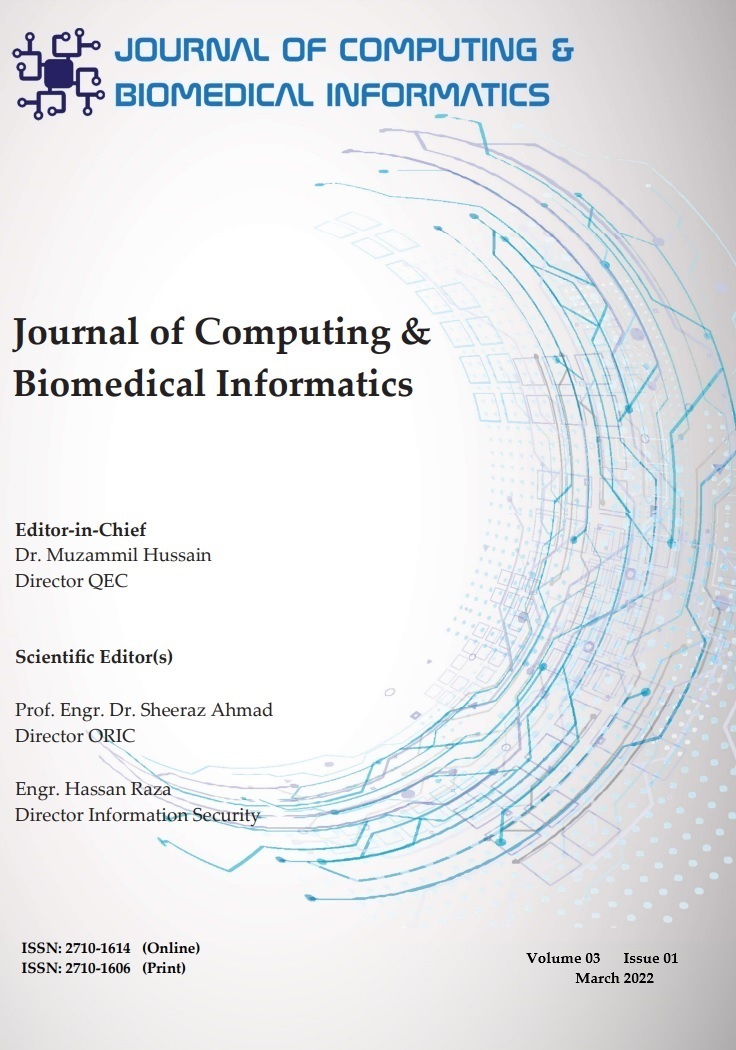 Downloads
How to Cite
Muhammad Rehan Mehmood, Nadeem Iqbal Kajla, Malik Daler Ali Awan, Malik Muhammad Saad Missen, Muhammad Umar Chaudhry, & Amnah Firdous. (2022). Accident Alert System of Vehicle and Life Security using IoT Devices and Image Processing. Journal of Computing & Biomedical Informatics, 4(01), 197–206. https://doi.org/10.56979/401/2022/99
License
This is an open Access Article published by Research Center of Computing & Biomedical Informatics (RCBI), Lahore, Pakistan under CCBY 4.0 International License